Riviera Nayarit & Sayulita Ocean Tours in Mexico
The Riviera Nayarit in Mexico is becoming more and more a famous place for people taking their Sayulita ocean tours
on the Riviera Nayarit each year.  Many tourists from different parts of the world swarm to the Riviera Nayarit, more specifically, Sayulita as one where one can simply enjoy a great deal of sights and fun-filled activities, like ocean tours, which includes things like Whale Watching Tours, Fishing Tours, Marieta Islands Tours, Panga Boat Tours, all inclusive tour packages with snorkeling, kayaking, paddle-boarding and more! Whale watching is almost here again!
There are also Tour companies that have Taxi Services incorporated into their tour business, like VIP Transportation, taking care of your every whim!
Mexico has become very popular to tourists over the years because of its exciting places to visit on the Riviera Nayarit. In fact, there's more on the list when it comes to the best Mexican destinations for fun on a Sayulita Vacation.  Here is a post from a friend who came here for some fun in Sayulita on the Riviera Nayarit. Enjoy!
Ocean Tours are a must do on your Sayulita Vacation
Of the lists of the best places and itineraries, who can say no to a Riviera Nayarit Tour? In fact, I have had the chance
to do it last year and this time around, I am planning to go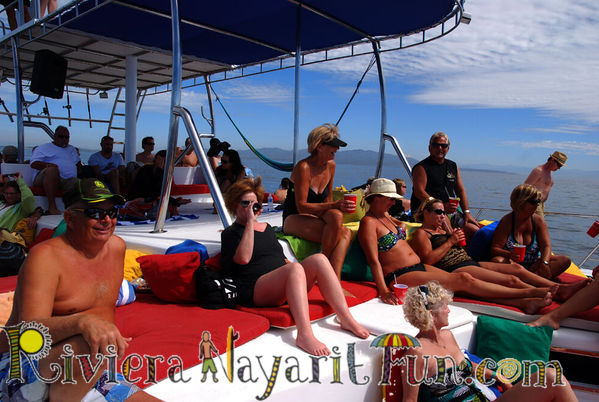 back to the Riviera Nayarit in Sayulita Mexico once more and enjoy a hearty and exciting fishing vacation with my family.
If you are into a Mexico vacation like I am, then you have to learn some important info about the Riviera Nayarit before embarking on your planned vacation. Before, the Riviera Nayarit had its coastal areas sparsely populated. I learned that during the early years, as there were no modern amenities like reliable roads and electricity. Since the Americans and Canadians have come, the Riviera Nayarit has become one of the most frequented destinations of the rich and the famous. Little by little, tourism has skyrocketed and now, the residents of this place are enjoying the dollars from thousands of vacationers coming from the different parts of the world. Adding the attractions and offers to the tourists, the famous ocean tours such as the Chica Locca Magical Tours and VIP Transportation and Tours, makes taking a vacation in Mexico a whole lot of fun at affordable pricing for the entire family.
In late winter and early spring months, the Riviera Nayarit is not a densely populated place in Mexico, so I really had the time for relaxation, away from the city and polished and splashy scenes. There are many smaller towns and pueblos to discover on the Riviera Nayarit. With this picture in mind, you can go on enjoying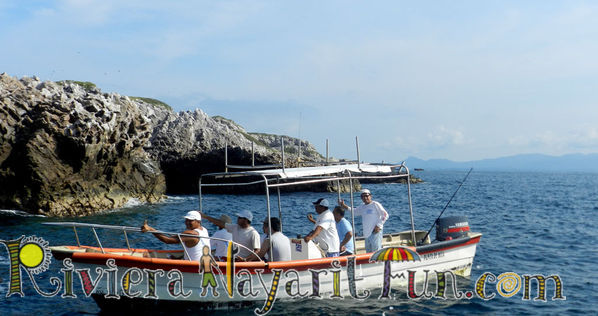 different  tour offers like all-inclusive tours, or panga boat tours. There are also jungle tours and other town tours as well, like visiting the only round pyramids in the world!  While enjoying your Ocean Tours, you can also take time to enjoy the great Sayulita surfing and the Sayulita Restaurants,authentic Mexican foods and casual atmosphere which I definitely like the best.
Customs  here are great, the people are friendly and smiling, which is sometimes is harder to find in large tourist spots in other parts of the country.
In fact, Sayulita, although located only 60 minutes from the airport, still has a very small town hippie-yuppie charm teeming with fun shops and excellent amenities to make your stay comfortable. I like their unadulterated customs and amenities which really made me and others' stay something about being disconnected from the hustles and bustles of the modern society. This is especially true to those vacationers who come to Sayulita for a long-term stay. The beaches will allure you, helping you forget about the long days of winter in your country.
There are ocean tours that abound in Riviera Nayarit and I must say that the all-inclusive Chica Locca Tours, or  VIP Tours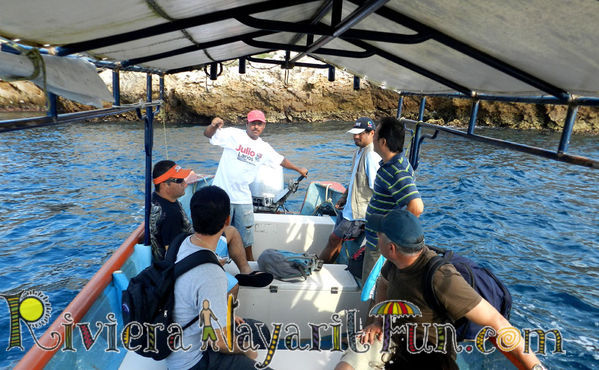 in one of their awesome Panga Boats is one of the best providers today. I find it best to write to the tour companies first with my questions. Its easy and they respond quickly. booking your tour in advance saves a ton of hassle, and helps for planning your vacation. Both of these companies are locals all year around, and both speak fluent English and Spanish for your convenience.
The Sayulita Tour companies offers the best boats for you and your family or friends to go fishing, snorkeling, kayaking and paddle-boarding in the open seas of the ever popular Riviera Nayarit, only in Mexico.
Discover a Riviera Nayarit Tour in Sayulita Mexico, Move to Mexico for Life!