Sayulita Thai  Massage Summer Special
Treat yourself to something special this summer like a Sayulita Thai Massage! This is all about having a private and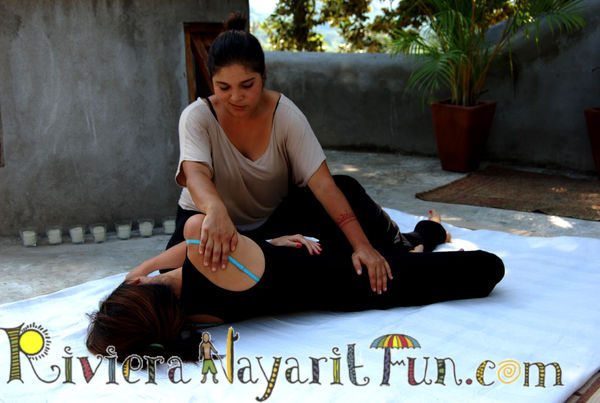 amazing Thai Massage with Alejandra! WOW! What a terrific way to pamper yourself in Sayulita Mexico.
Alejandra is getting ready to take off the end of August until next November.2013…so check out this Sayulita Thai Massage special and get in while she is still here in town!
Sayulita Thai Massage with Alejandra Montoya
A Sayulita Thai Massage Therapist, Alejandra has been a certified Massage Therapist since 2008, specializing in the art of Thai Yoga massage, and also Swedish massage.
Massage following the line of Asokananda, the founder of the Sunshine School of Thai Yoga Massag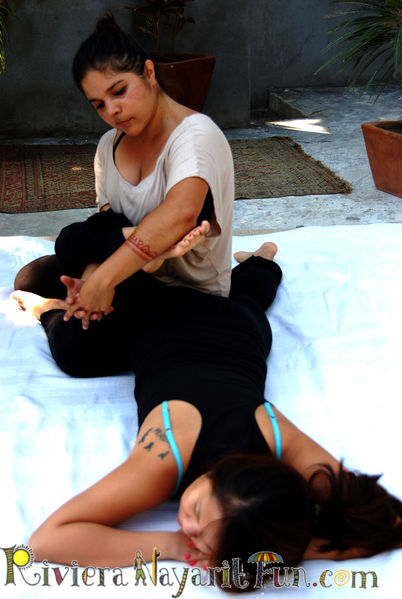 e.
She's been living in Sayulita for over a year and sharing her Sayulita massage practice since 2010.
"I find Body Work to be and inspiration to take care of my body, mind and spirit that allows me to inspire others to do the same for themselves."
Alejandra is getting ready to take off from Sayulita to further her studies in Yoga and Thai Massage. Continuing education is a priority for Alejandra. Learning new techniques and refreshing on ones already known is admirable.  So, for the next two weeks, until August 30th, she is running a summer special for one hour and twenty minutes (120 minues) for only 850 pesos! I have experienced her Sayulita Thai Massage work and it is truly fantastic!
If you have not yet experienced a Sayulita Thai Massage, you will be very surprised at how stretched and relaxed, and regenerated your body feels afterwards. It is gentle, loving and amazing! Now is the time to get your Sayulita Thai Massage. Relax, and feel good in Sayulita Mexico!
Click here for the contact form or her telephone number and make your appointment for your Sayulita Thai Massage.
Sayulita Thai Massage is relaxing and healthy; Try a Sayulita Thai Massage special
on the Riviera Nayarit in Mexico!